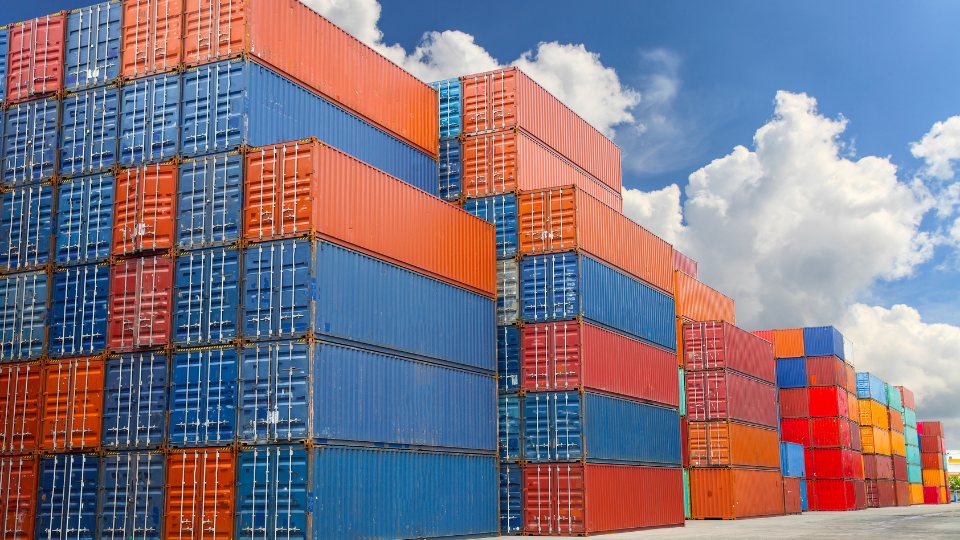 by Dr Natalija Riabko – Head of Commodities, Sinowei
Focus: Global trade faces container shortages
There is a sharp increase in rates for different directions by two to five, or even ten times on the market of sea container transportation in communication with China. A number of operators stopped accepting orders for shipments. This new factor is superimposed on the pre-New Year's demand increase and the pandemic.
The imbalance of China's trade with the United States and Europe, when flows from the China many times exceed the counter flows, has worsened, and empty containers have accumulated in large quantities in North America. The situation is already affecting medium-sized businesses for which the freight price has become prohibitive, and may lead to an increase in the cost of goods and delivery time.
Carriers and logisticians working with China talk about a sharp rise in container shipping prices. There is a shortage of containers on the China-Russia route. Maersk has removed online booking from the site. Sinokor will suspend booking for the entire December. Some of the lines have already announced the stop booking situation. Among them one of the largest container carriers – CMA CGM, which at the end of November stopped accepting applications until the end of the year. On average, the price for sea transportation of one 40-foot container from China has grown twice.
Small factories that work with China are forced to suspend production because the new freight rates. In connection with the situation with freight rates, importers are considering the possibility of completely revising the logistics and sending goods by rail.
The SCFI (Shanghai Container Traffic Index) has reached its highest level in eight years.
In monetary terms, exports from China are three times higher than imports from the United States. For nine months of 2020, the volume of container traffic from North America to Asia decreased by 14%, and in the opposite direction – increased by 12%. Many containers are on the way or in regions that have not yet returned them to Asia. Shipping lines are being used for redeploying empty containers.
The volume of supplies to the countries of Southeast Asia (SEA) decreased not only from the United States, but also from Canada and Mexico, as well as from India and Europe. The shortage of containers in China and other Southeast Asian countries is the main reason for the sharp rise in prices for sea shipments. During the pandemic, most shipping lines have reduced or cancelled part of their expeditions to maintain margins against the backdrop of a significant drop in trade volumes and, accordingly, in sea freight rates.
Experts believe that the return of any significant number of containers to China can be expected no earlier than January. The cost of other types of transportation is also growing( for example, of air transportation).
Crops Market
Wheat and Corn
According to Chinese authorities, the rise in Chinese imports of corn and wheat is not related to the rise in world grain prices. They attributed the rise in prices to the ongoing coronavirus pandemic and uncertainties over food security. Export restrictions and the accumulation of food supplies have led to a jump in world prices. Even with the rise in world grain prices, China has boosted its imports as it strives to meet the terms of the first phase of its trade deal with the United States as the country's pig population recovers from the African swine fever outbreak.
Wheat
Chinese buyers are struggling to purchase low-gluten wheat for the fast-growing bakery market as exporters of the main supplier, Australia, shy away from selling to Chinese buyers amid escalating trade tensions. The unusual dodging of grain sales to the Chinese market is taking place despite one of the largest harvests in history and strong demand from China. Meanwhile, China purchased about 386 000 tons of U.S. white wheat since June, the largest volume since 2017 (according to the USDA).
According to Rabobank, agricultural commodities markets will start 2021 with high prices which could continue to grow. Prices of wheat, soybeans and corn could increase the most, while increased global demand due to the coronavirus pandemic could continue to put upward pressure on wheat. Rabobank predicts that the 2021/22 season could bring a surplus to the global wheat market, but La Niña is likely to continue to challenge for global wheat production.
Prices for the main varieties of Australian wheat offered in Asia remain mostly unchanged, even though the country raised its production forecast due to strong world demand. Australian Premium White Wheat (APW) price is around $ 275/t (C&F) to Southeast Asia, almost unchanged from last week. Likewise, higher protein Australian Prime Hard (APH) wheat is priced between $ 290 and $ 295 per ton (C&F), while Australian Standard White (ASW) wheat is priced at around $ 270 per ton.
Sunflower Seed
Active exports keep sunflower prices high. The decline in sunflower harvest in the main producing countries of the Black Sea region intensified the competition for this commodity not only among Ukrainian and Russian processors, but also among exporters who despite the high export duty increased their purchases.
The increase in export volumes supports sunflower prices which are 70-80% higher than last year's level, primarily due to a sharp rise in world prices for vegetable oils (by 30-40%), an increase in the dollar against the Ukrainian hryvnia by 10-12% and a decrease in sunflower harvest by 20%. This year, Ukraine harvested 13.1 million tons of sunflower, and Russia – 13.2 million tons while last year each country harvested 15.5 million tons.
Since the beginning of the season, purchase prices for sunflower seed have increased from 380-400 $ / t to 660-670 $ / t.
According to Refinitiv Trade Flows, during September – November 2020, Ukraine almost doubled its sunflower seed exports compared to the same period last year to 190 thousand tons, and Russia – by 95% to 500 thousand tons.
The reason for the sharp increase in exports was the reduction in sunflower production in Bulgaria, Romania, and Turkey which this season have become the main buyers of Ukrainian and Russian sunflower seed.
Currently, the export duty on sunflower seed in Ukraine is 10%, and in Russia – 6.5% but not less than 9.75 € / t. However, from January 1, the Russian authorities are planning to increase the export duty on sunflower seeds to 30%.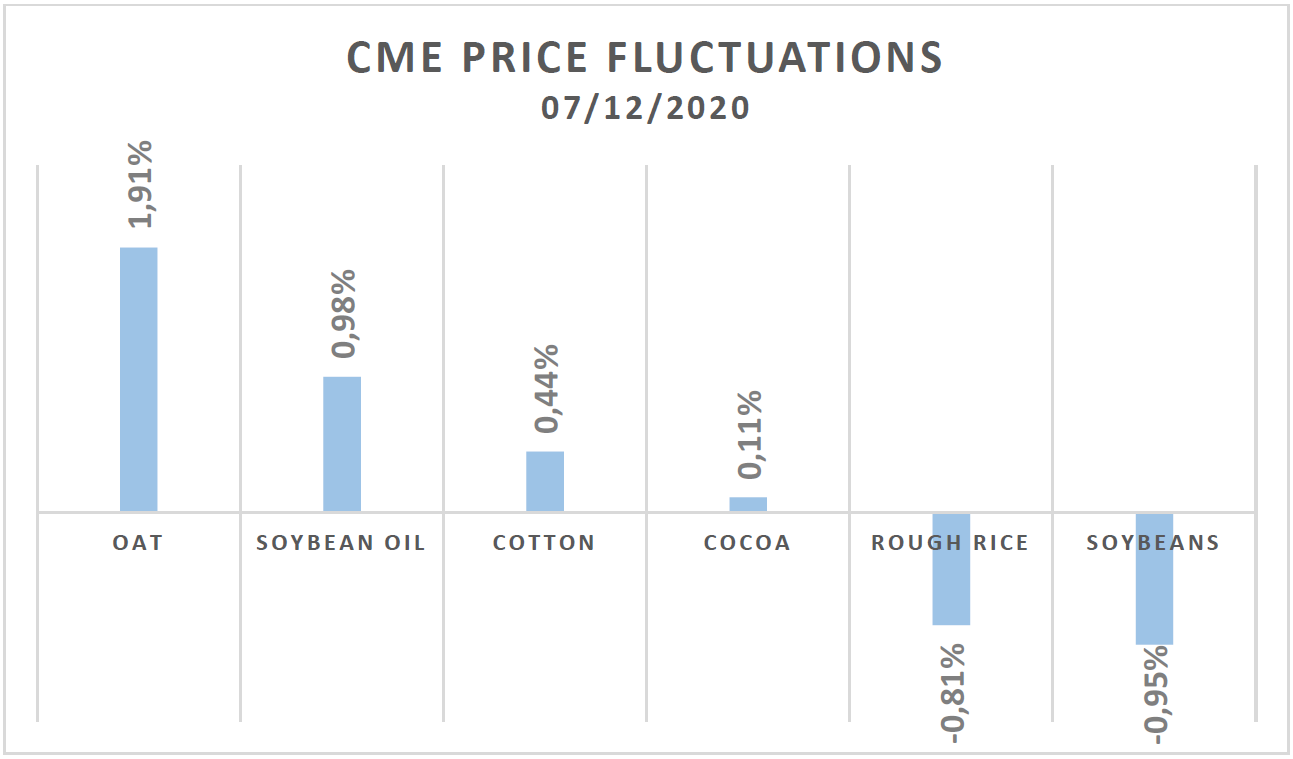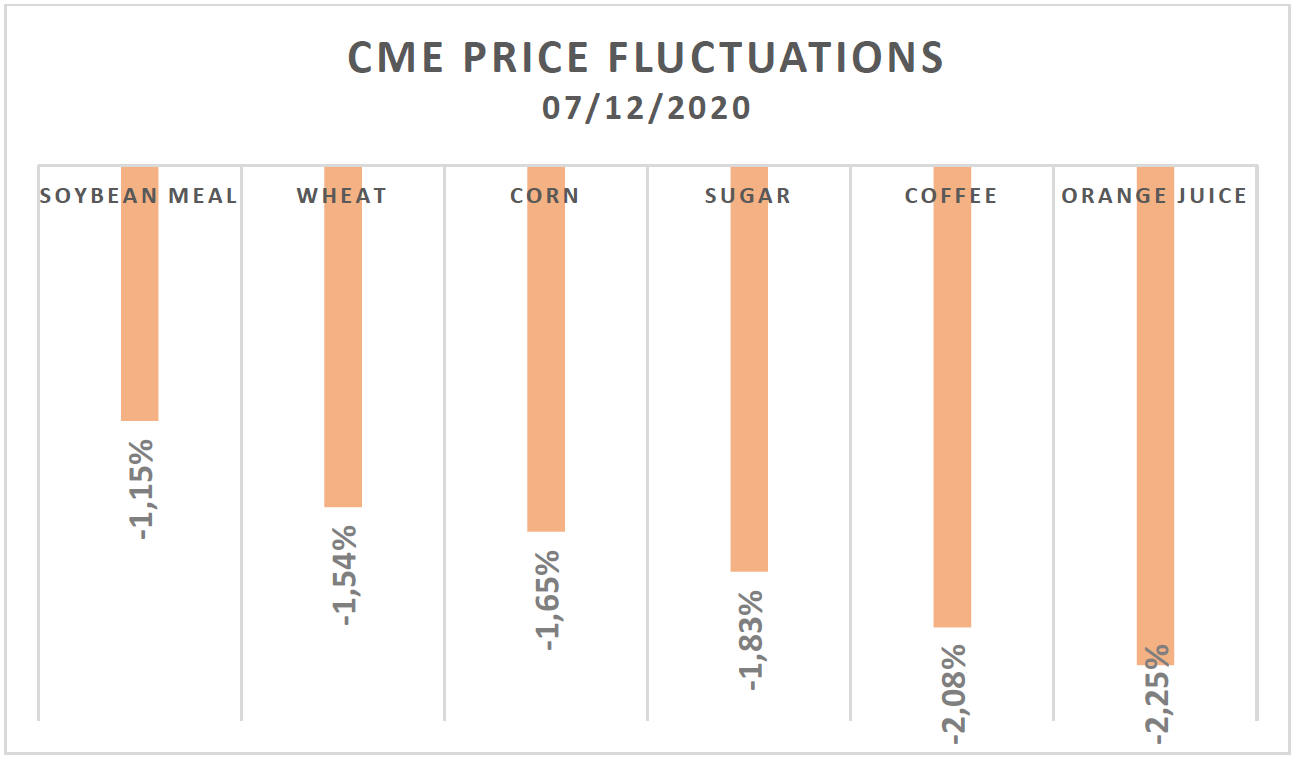 Meat
Pork: Prospects of the Chinese market opening for Russian pork
If the Chinese market opens up for Russian pig breeders, the export of this meat could grow by more than 50% – from 200 thousand tons this year to 300 thousand tons in 2021. If not, exports could grow at a relatively low rate of 10–20% due to increased supplies to current markets and gradual penetration into new secondary markets.
Chinese authorities make statements that China is ready to consider both regionalization issues and product tracking through Russian information systems "Mercury". On the other hand, after the outbreak of ASF in Germany, China completely stopped the supply of pork from this country. Germany is now making tremendous efforts in negotiations with Asian countries to recognize regionalization for ASF. If this happens, it will facilitate negotiations for Russia as well.
The issue of the epizootic situation will be a priority for China. The concessions from China are not expected.
This year, Hong Kong and Vietnam have become the largest importing countries of Russian pork, which together account for 60% of all pork Russian exports. Russian pork access to the Vietnamese market was opened at the end of 2019. And during 2020, domestic manufacturers quadrupled shipments to Vietnam.
Beef: Growth in demand from China supported the rise in prices of Brazilian livestock
South America continues to struggle with dry conditions throughout the region. In Brazil, cattle prices rise as slaughter levels begin to decline after two years of drought (in the third quarter of 2020 cattle slaughter decreased by 11% compared to the third quarter of 2019). Growth in demand from China supported the rise in prices of Brazilian livestock due to the growing demand for Brazilian beef in China. Brazilian meat processing plants are expected to scale back their capacity to accommodate a shrinking supply of cattle that could offset price increases.
In terms of percentage, the increase in the price of cattle in Brazil is comparable to that in Australia. Given the volatility of markets through 2020, this increase in prices from the world's two biggest suppliers of beef could be a shock for import markets.
Sources : Refintiv, Rabobank, European Commission, CME, USDA